Belize is the perfect mix of sand, sun, mountains, and adventure.
Your home base of Sweet Water Reef Resort on Ambergis Caye provides the ideal launchpad for diving, snorkeling, fishing, birding, and more – and just a boat or plane ride away you will find lush rainforests, caves, and Mayan ruins. We will create any package you can imagine – your own adventure of a lifetime. Or you can just sit and relax – let us pamper you on site with spa services, private yoga classes, meditation, private chef services, dinner on the beach or cooking classes – whatever the style of travel you desire- we can build your journey for you.
Snorkel/Dive/Fish
We have vetted fishing guides, divemasters, and sailing captains so you don't have to do the work of finding the best and most trustworthy folks we know to lead you off on an adventure. Begin along the more than 185-mile barrier reef – part of the larger Mesoamerican Barrier Reef, second in size only to the Great Barrier Reef in Australia.
Ambergris is home hundreds of species of coral and fish, it is a hot spot for divers, snorkelers and biologists from all over the world.
Add The Great Blue Hole into your snorkeling or diving adventure. The Great Blue Hole is a giant marine sinkhole off the coast of Belize. It lies near the center of Lighthouse Reef, a small atoll 70 km (43 mi) from the mainland and Belize City. The hole is circular in shape, 318 m (1,043 ft) across and 124 m (407 ft) deep. The Great Blue Hole is a part of the larger Belize Barrier Reef Reserve System, a World Heritage Site of the United Nations Educational, Scientific and Cultural Organization (UNESCO).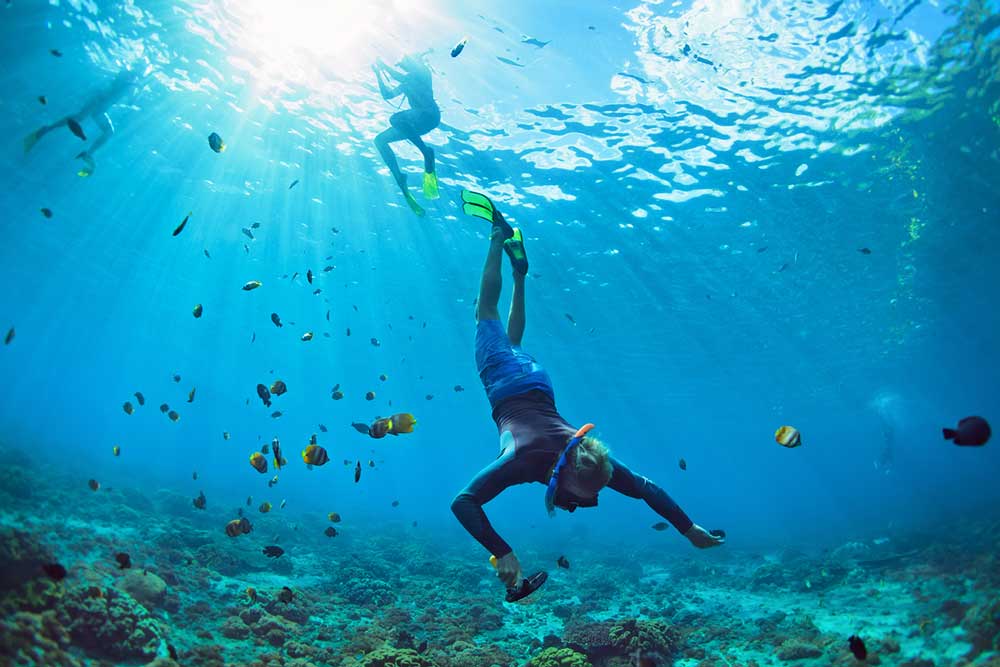 Tubing/Zipline
We've also traveled with some of the best guides in the country so we can serve up a list of naturalists, historians, and adventuresome leaders to our guests. Our friends to the south have an exclusive zip line at Mayan Sky Canpoy Tours in Placencia. In addition to their fabulous zipline, Cesar and his team will tak you off the beaten path for waterfall tours, river tubing and cultural tours.
We also have guides closer to home you can schedule for the day for an adventure of your choice. Travel by boat to the mainland where you will choose either zip lining through the rainforest, a visit to the Belize Zoo or exploring the Maya ruin of Xunantunich in the morning. After lunch, enjoy a refreshing tubing adventure down a river and through ancient Maya Caves. Return to the island via boat. Full day tour includes lunch.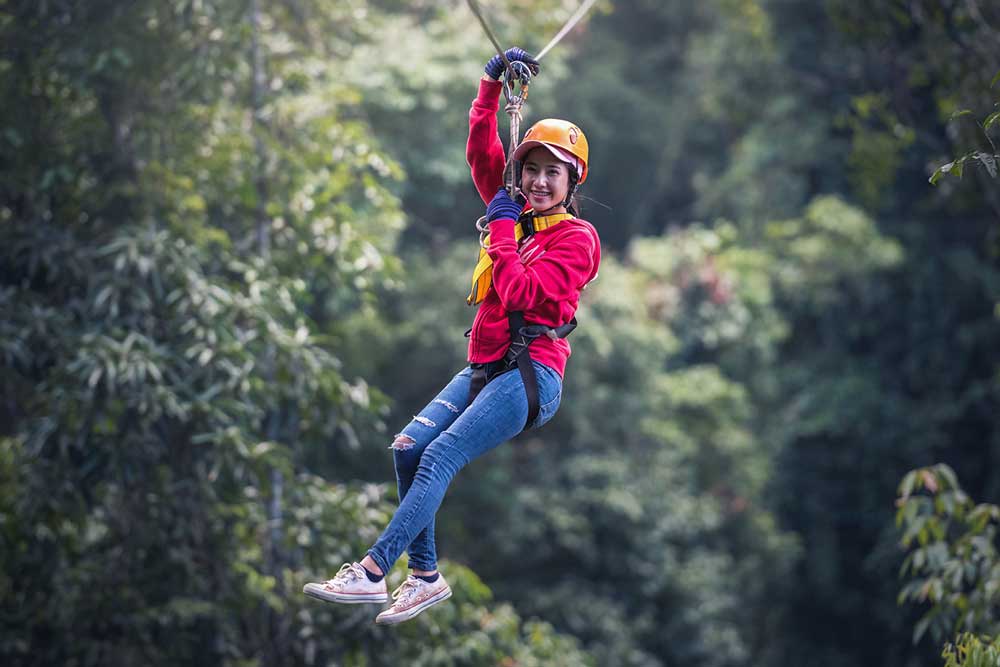 Mayan Ruins
Nearby day trips include a tour of the Mayan temple of Lamanai, name is pre-Columbian, recorded by early Spanish missionaries, and documented over a millennium earlier in Maya inscriptions as Lam'an'ain. The Maya ruins of Lamanai once belonged to a sizable Mayan city in the Orange Walk District of Belize. "Lamanai" comes from the Maya term for "submerged crocodile", a nod to the toothy reptiles who live along the banks of the New River. Lamanai Belize jungle brims with exotic birds and hydrophilic iguanas. There is evidence on Mayan life that dates from about 1500 B.C. through Postclassic (A.D. 950-1544) and Spanish colonial times (A.D. 1544-1700)
Lamanai is renowned for its exceptionally long occupation spanning three millennia, beginning in the Early Preclassic Maya period and continuing through the Spanish and British Colonial periods, into the 20th century. Unlike most Classic-period sites in the southern Maya lowlands, Lamanai was not abandoned at the end of the 10th century AD.
Also nearby is the Mayan archaeological site Altun Ha, the Belize Zoo, incredible ziplining, jungle river excursions, and cave tubing/kayaking adventures.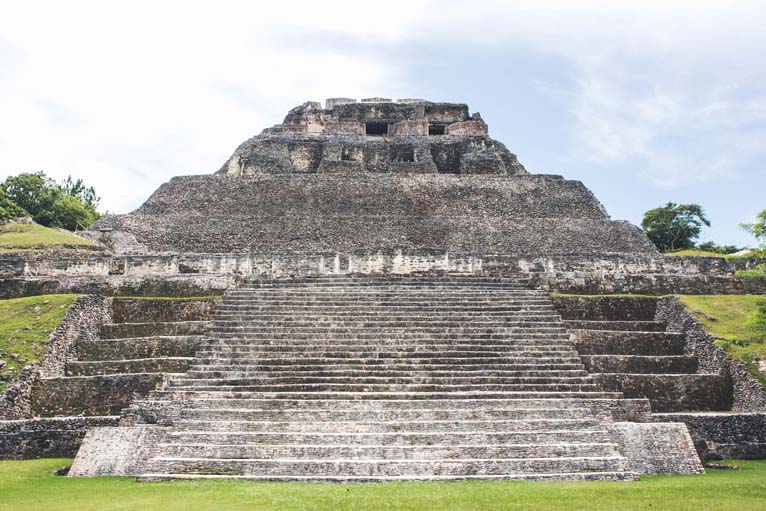 Rainforest/Nature
Belize is a small country packed to the brim. In an afternoon, you can leave the sun and sand of the Cayes and head across the country to the border of Guatemala for an afternoon in the rainforest. Belize is home to some of the most interesting creatures, from fuzzy tarantulas to Howler Monkeys to Jaguars to Pecari, we just cannot get enough of our bird watching and nature adventures. One favorite regions is Cayo where our partner lodges will take great care of you with nature hikes, medicinal plant lessons, and Mayan education. You can take a day trip to the region with one of our highly trained guides or an overnight excursion, whatever you desire we have you covered!